Putting together a social intranet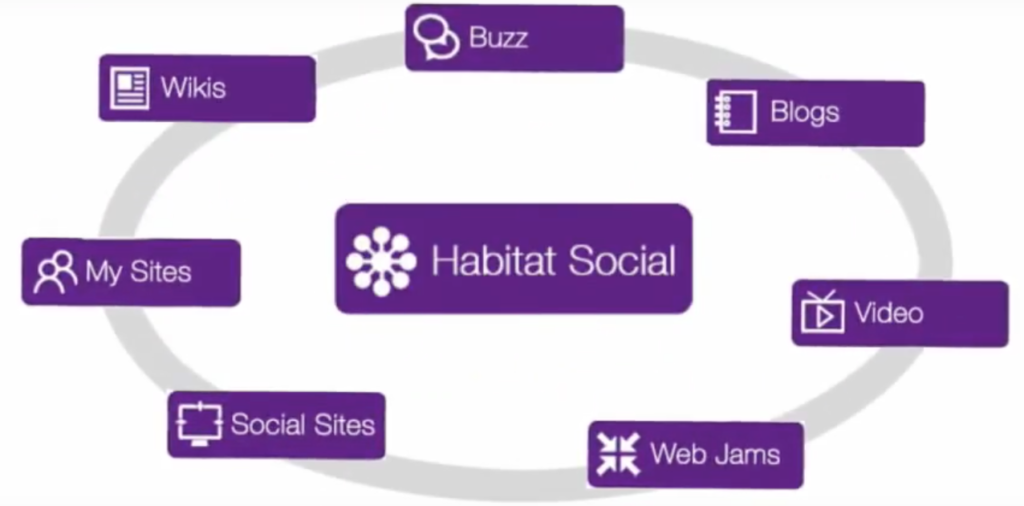 The challenge
When social platforms began to take off in the enterprise workplace, multiple teams across TELUS quickly adopted or developed their own disparate solutions, from wikis to microblogging to video to webjams. Soon, there was another problem – the diverse spectrum of employees across the organization was getting confused on when to use what.
The approach
In order to validate the problem, I conducted interviews with individuals and focus groups consisting of both users and content creators across the organization, especially those that are embedded in the business as knowledge management teams. From there, our team partnered with communication specialists to brainstorm a solution through several whiteboarding sessions.
The result
The result was Habitat Social. As a brand, it tied all the disparate tools together and helped give context to each one. Webjams for generating ideas. Microblogging for casual conversations and quick announcements. Collaboration sites for document sharing. Suddenly each tool had its own place.
Tactics to create a unified experience included:
Designed a unified global navigation, a federated search and coupled with a consistent look and feel to help users move seamlessly between platforms.

Created an introductory site that explained each tool, provided case studies and examples

Established a change champions community that spanned across the organization to support each business area in adoption of the tools

Encouragement and support of TELUS Executives to actively use these platforms to engage employees
Through these main key tactics, employees were able to leverage the right channel to solve their business problems.
Read more about how Habitat Social resulted in an increase in employee engagement here.